Louisiana's Leading Adolescent Psychiatric Residential Treatment Center & Adult Addiction Rehab
A Foundation for Recovery
At Acadiana Treatment Center, we aim to help each client attain a thorough understanding of the concerns they're facing and learn how to find relief. Our treatment focuses on thorough education and employs proven methods of individualized treatment.
Why Choose Treatment Near Me?
The small and intimate setting of our treatment center ensure that each man or woman gets a lot of attention and support. When you come to Acadiana Treatment Center, you are not just a face, you are part of a family.
Convenience + Lower Costs + Getting Help Sooner
Seeking addiction & co-occurring disorder treatment close to home provides the convenience of getting to our treatment center without the added stress of travel and financial strain associated with travel costs.
Instead, you or your loved one can receive the necessary treatment right away and family members can be a much more active part of the recovery process, a fundamental element for long-term success.
Watch our video for more information.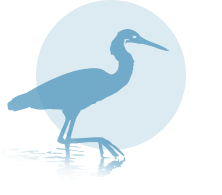 "I couldn't have been more pleased with all the people and programs encountered at Acadiana. All were extremely professional, deeply engaged, really gave 110%. Lovely setting. Amazed how much I learned."
– Janine O.