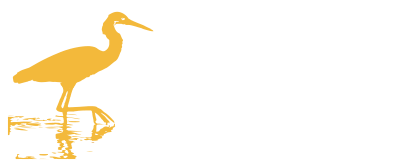 Louisiana's Leading Adolescent Psychiatric Residential Treatment Center
Which program are you looking for?
Welcome to Acadiana Treatment Center
Acadiana Treatment Center is a place of peace, hope, and healing. On our campus, the pain of the past can be transformed into the bright hope of new possibility. When you choose Acadiana Treatment Center for your child or another loved one, you can do so secure in the knowledge that you will be working with experienced professionals who are committed to providing superior, personalized care in an atmosphere of dignity and respect.
At Acadiana Treatment Center, our sole purpose is not to treat diseases. Instead, we're focused on healing people (and, as often occurs, reuniting families). When a teen struggles with chemical dependency, or acts out due to an acute psychiatric concern, the impact is never limited to the person who is dealing with the disorder. Family, friends, and many others can be affected by these experiences. To help adolescents achieve true and lasting healing, we work with them to develop the skills that will empower them to successfully rejoin their families, peer groups, and communities.
The day you arrive at our campus in Sunset, LA, can be an important day in your recovery journey. But we understand that the time you spend with us will just be one step on your path toward a healthier future. For this reason, all programming at Acadiana Treatment Center is designed with your long-term progress in mind. You can overcome the obstacles that have been preventing you from living a happier and healthier life. And we would be honored to help you get where you want to be.
Residential Psychiatric Care for Teens
Our Psychiatric Residential Treatment Facility, or PRTF, is a safe, highly structured, and extremely supportive environment for young people who have been struggling with one or more significant mental or behavioral health challenges. The PRTF accepts adolescents ages 12-17.
All admissions decisions are made on an individual basis following a close review of the young person's needs, capabilities, and goals. In general, though, the Acadiana Treatment Center PRTF in Sunset, LA, may be the optimal treatment environment for an adolescent who has been demonstrating significant behavioral, cognitive, or emotional impairments. Adolescents who can benefit from our services have often had difficulties interacting in healthy and positive ways with their families, in school, at work, and in many other social settings.
While they are healing in the PRTF, young people will participate in an array of science-based, research-supported interventions. Each adolescent's personalized treatment may include psychiatric, medical, psychological, social, nursing, recreational, and educational services.
We also have a vibrant family program to ensure that caregivers are incorporated into the treatment process to the greatest degree that is both possible and clinically appropriate. And, following each adolescent's time in the PRTF, they and their family will receive a detailed discharge plan to connect them with the resources that will support their continued progress in the weeks and months to come.